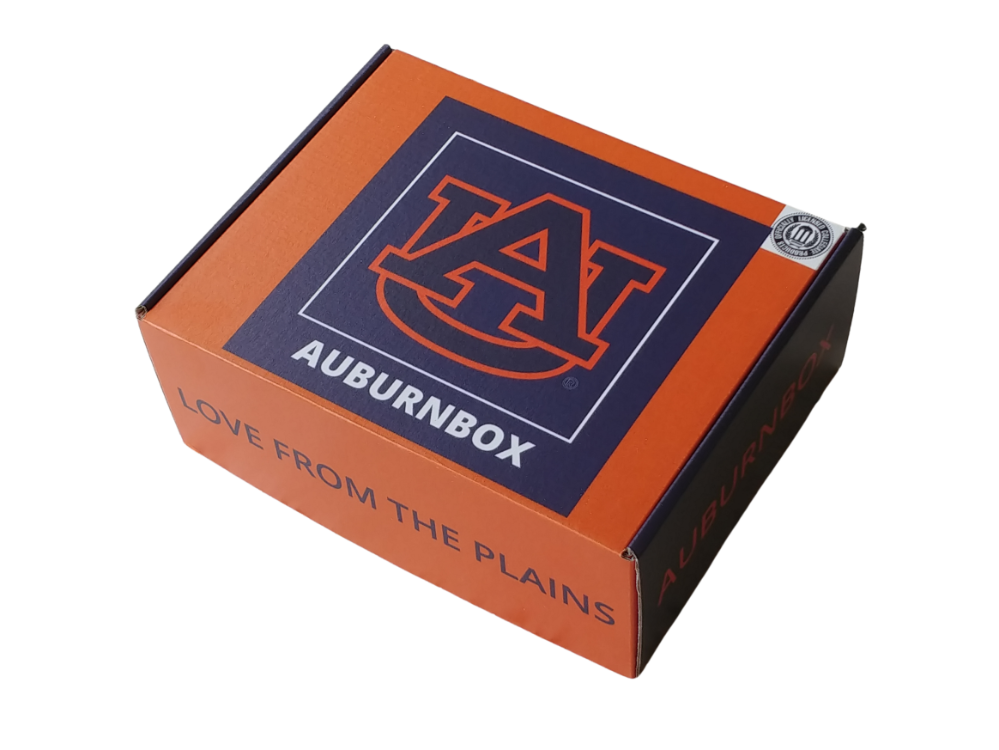 WHAT'S AUSOME ABOUT AUBURNBOX?
Each monthly box has a specific theme and features officially licensed merchandise that celebrate the Loveliest Village on the Plains.

A typical AuburnBox has 4-5 items all related to this theme.

While some monthly themes may repeat over time, no items in the box will be repeated -- except those that can be used up and be replenished (like sunscreen or food items.)

All items are gender and size neutral -- so you don't have to worry about getting something that doesn't fit.
Items are fun, useful and you'll covet and be proud to use or wear them to show your Auburn pride. Things you can't find just anywhere!
Items for your home, your tailgate parties, your office, your backyard. The fun of getting AuburnBox, is that it's always a surprise...like Christmas morning, every month!
EXAMPLES OF PREVIOUS BOXES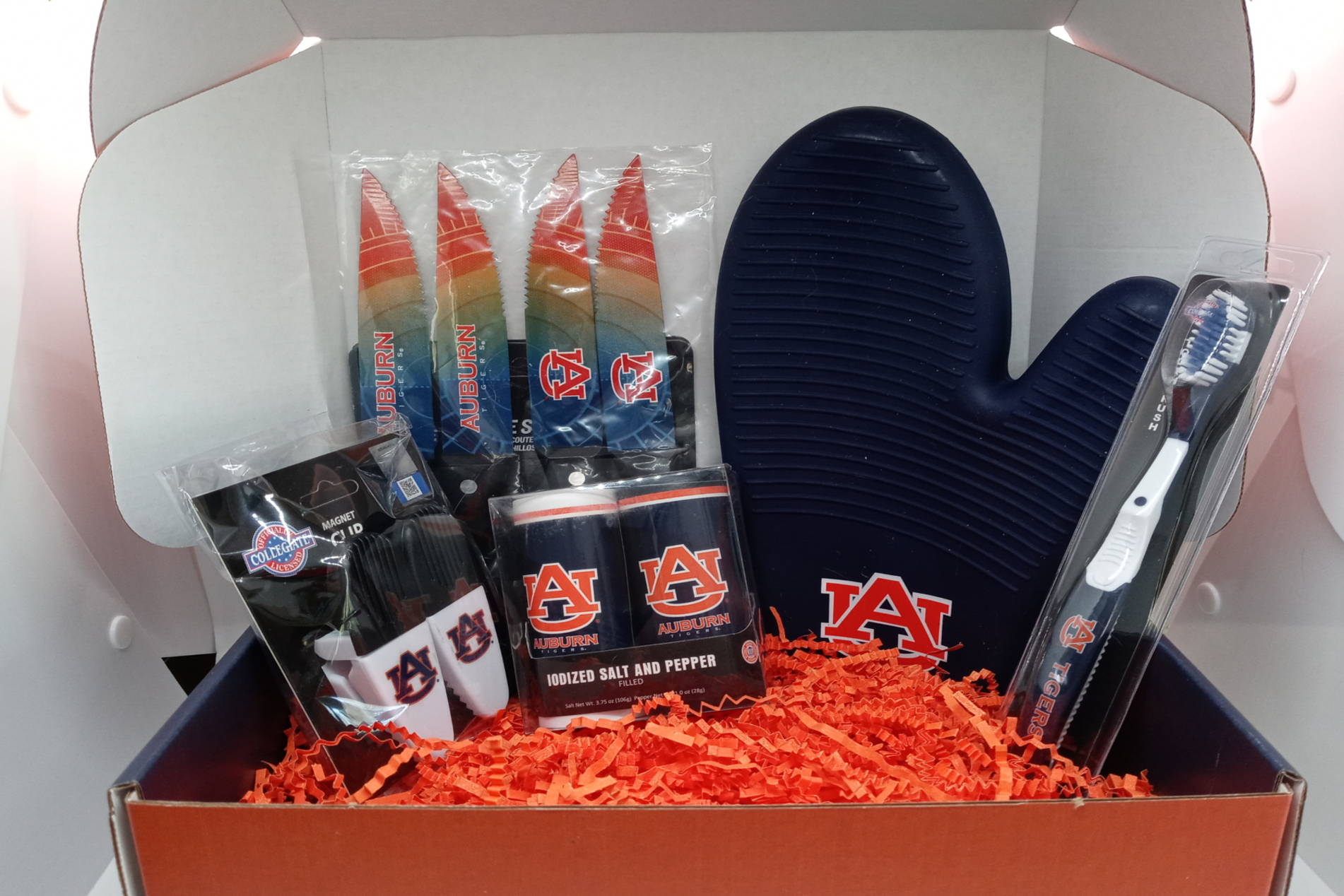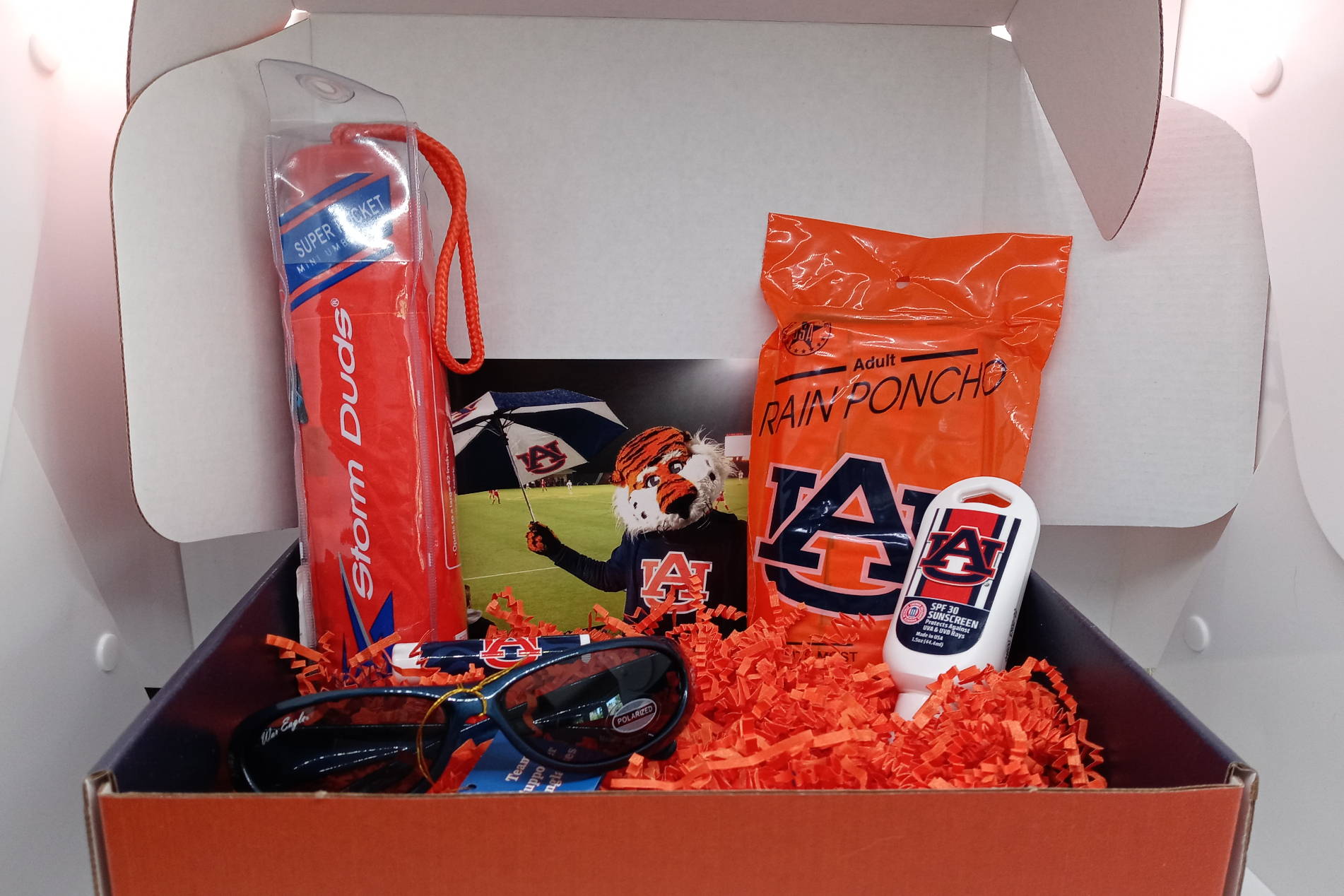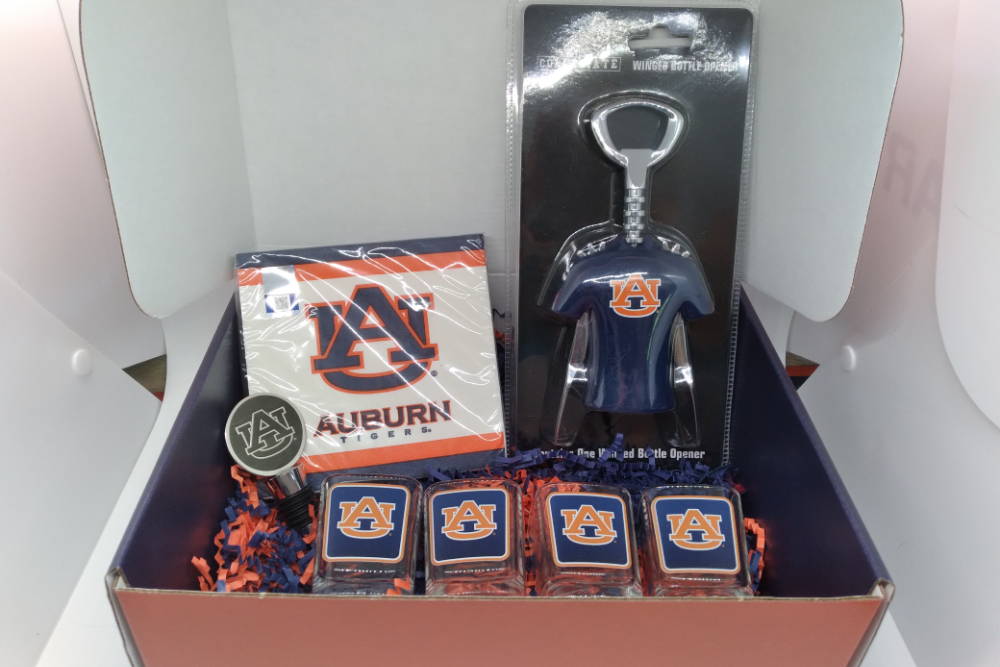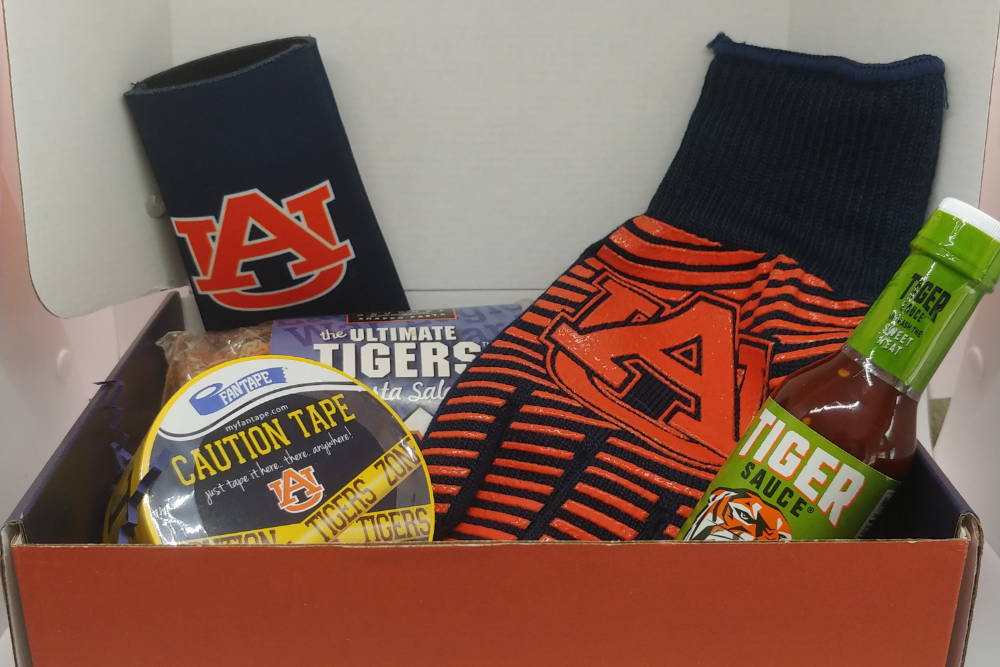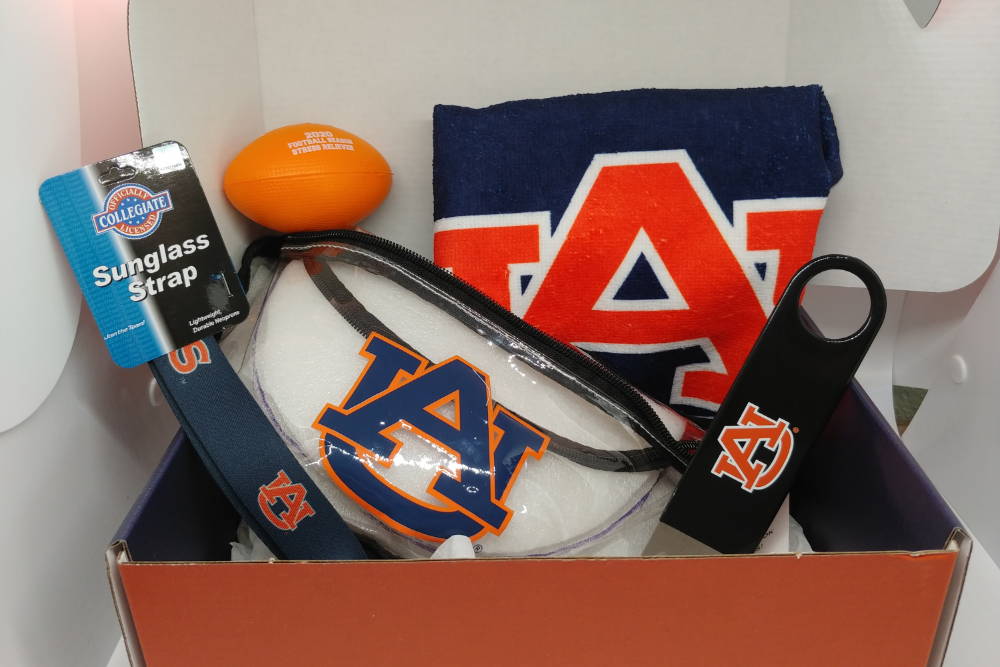 The university name and logo featured on this product are registered trademarks of Auburn University and are used under license.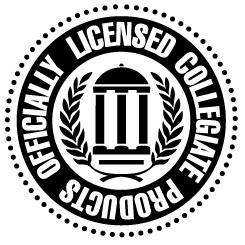 "The Auburn boxes are great. I bought them for my wife, AU alum. She really enjoys getting her box and finding the new treasures. THANK YOU FOR SUCH A UNIQUE GIFT!"
"Love it!
I ordered a fastbox for my boyfriend's birthday. It was perfect! And I received it super quickly."

"Love it! I've received 2 boxes so far, and each time, the contents were on the money! The first one had all the items needed for a day spent outside while the 2nd box had all the gadgets for the phone. Do you have spy cameras in my house LOL!"