Raise money for your Alumni Club with AuburnBox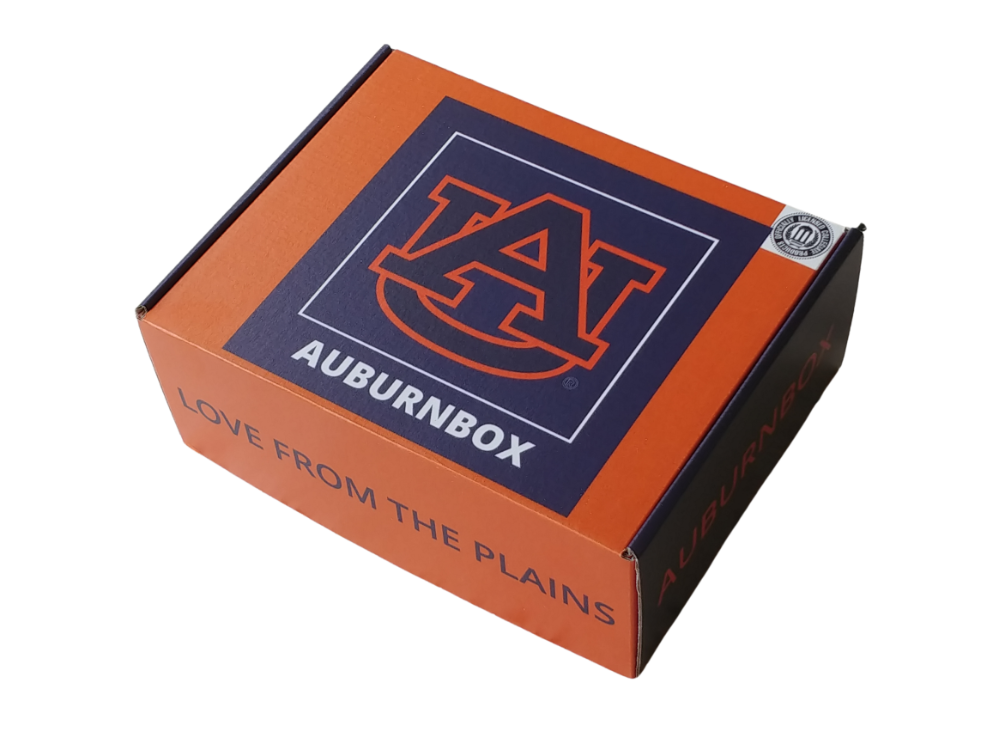 AuburnBox helps your Alumni Club raise funds!
For every AuburnBox order from your Alumni members, we'll donate back $5 to your group.
All you need to do is request a special link from us that your members will use and we'll track those orders and send you the funds!
We'll send you images and copy that you can use to promote the fundraiser in your emails and social media posts -- all you need to do is spread the word!
Its easy, your club members will be happy and its AUBURN!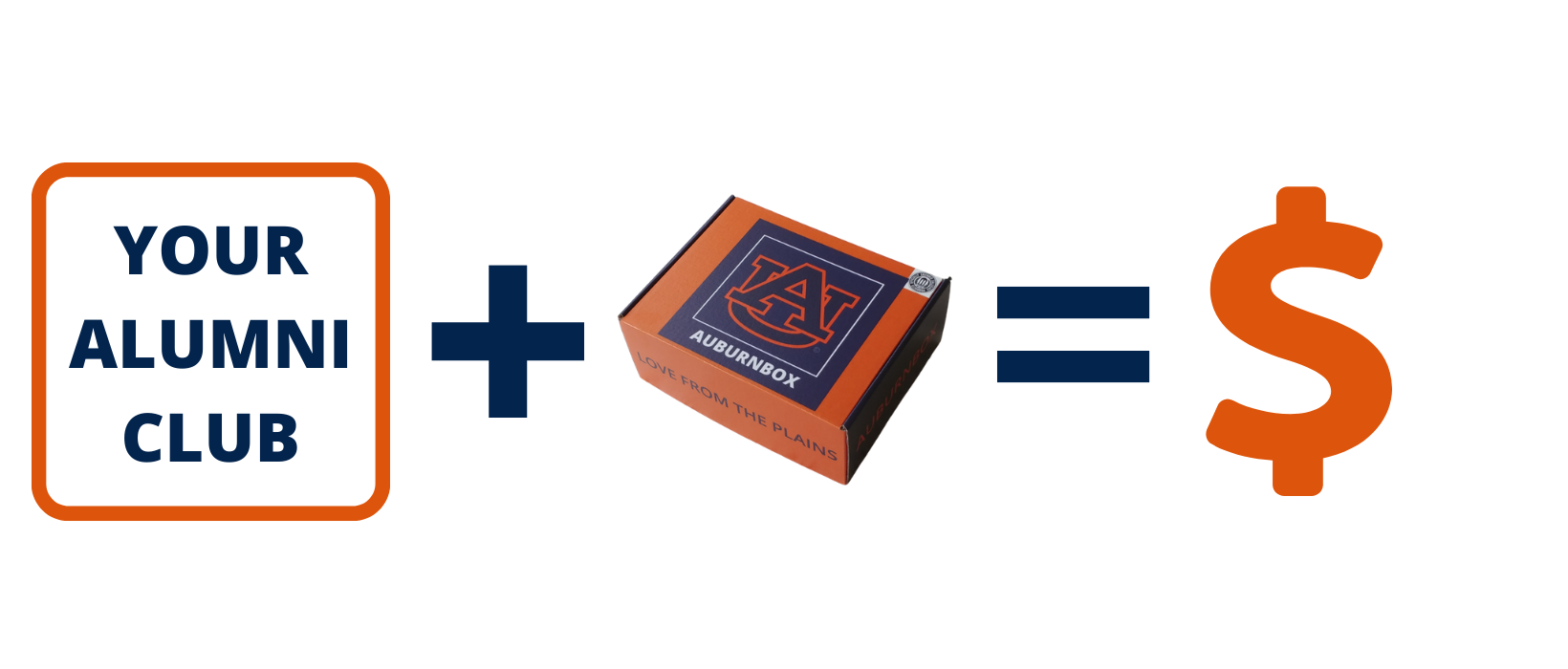 AuburnBox is Officially Licensed